Rail Simulation
Rail safety awareness and regulations are increasing for the protection of passengers and rolling stock. Rail crash tests are not usually feasible and Oleo offer the unique combination of crash energy management simulations correlated with impact energy absorption devices. This helps to achieve real improvements and assist in the process to conform to exacting standards such as EN15227.
Oleo simulation capability has been developed over the last twenty years and the results used by rail operators, train builders and coupler manufacturers worldwide.
OLEO 1D
A one dimensional simulation programme that accommodates the combined effects of impact energy absorption characteristics of couplers, buffers and anti climbers with approximate crush behaviours of vehicles ends.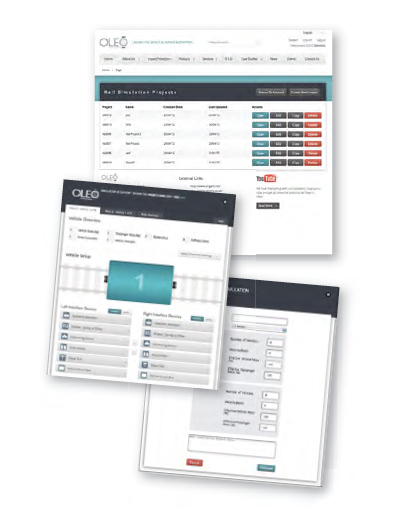 OLEO 2D AND MULTI BODY DYNAMICS SIMULATION
Oleo Multi Body Dynamics (MBD) Simulation Service includes a two dimensional model of the rail vehicle including bogie and suspension characteristics, coupler and anti climber characteristics. Vertical misalignments can be simulated and subsequent horizontal and vertical forces at the coupler interfaces; anti climber reaction forces and wheel to rail displacement can be predicted.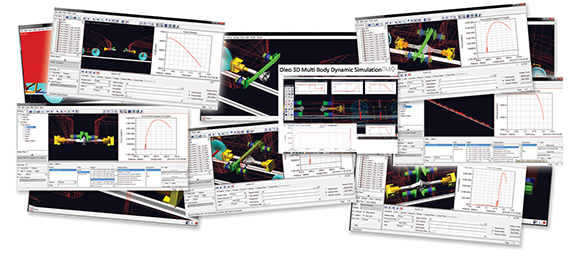 Below is an example of a five carriage metro train travelling at 15km/h and impacting with a stationary five carriage metro train. The inputs for this include the carriage and passenger mass, stiffness, brake coefficients as well as the characteristics of the energy absorption devices incorporated in the couplers and anti climbers.
This graph shows the force characteristics at each interface of both trains. For each interface data such as peak force, maximum stroke and energy dissipated is provided.
FORCE-STROKE DIAGRAMS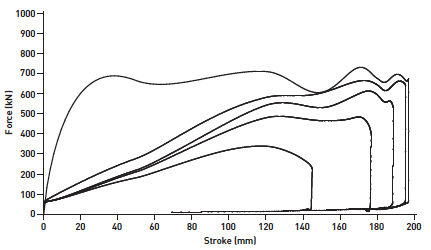 This shows that in this case all impact energy is fully absorbed and that the maximum force of 730kN is below the damage threshold for all carriages on both trains.
This graphs below the force and acceleration time data for both metro trains.
FORCE-TIME DIAGRAMS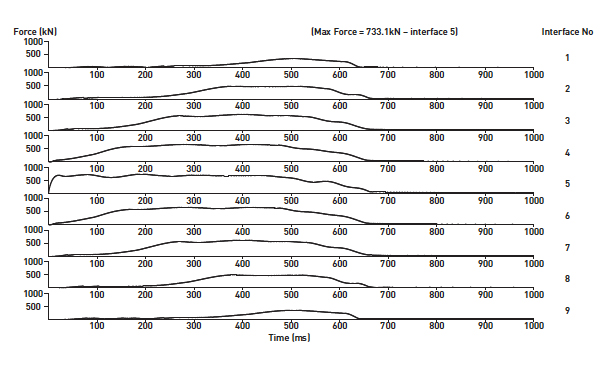 ACCELERATION-TIME DIAGRAMS