Oleo opens India facility in preparation for demand
Oleo International, a recent Queen's Award winner for International Trade, will make its India site its second biggest factory when it opens at the start of 2017. The company already has a production facility in China and its main site in Coventry, UK, where it manufactures buffers for the elevator, rail and industrial sectors to supply globally.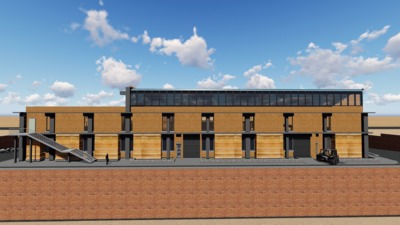 The new 50000 sq ft building, which is being built close to Bangalore Airport and major international trade links, will concentrate primarily on manufacturing buffers for the elevator market, but will have some small scale operations for other sectors.
The company's Managing Director for the Elevator Division, Jamie Pratt, said the move is a direct response to anticipated demand from India for elevator buffers. He commented: "India is a country that still has an ageing building infrastructure and is currently undergoing a nationwide rebuilding project to replace many of its older buildings with more modern structures. The majority of these will be built high-rise and will require both elevators and elevator safety devices."
Oleo International already exports 95% of its products overseas, and has long identified India as a high potential, growth market. The company won a Queen's Award for International Trade in 2015, recognising its global impact, and is a key energy absorption supplier to countries all over the world.
The business houses the world's tallest elevator buffer testing tower at its Coventry site, built to test its high speed lift buffers, an enabling technology for the installation of high speed elevators into ultra-high rise buildings similar to the Shanghai Tower and the Guangzhou CTF Finance Centre.
As India is not yet a major player in the global skyscraper market, Oleo's Indian factory will initially concentrate on the design and manufacture of modern, lower speed buffers, with its UK site continuing to manufacturer for the high speed market. Three new, 8 metre buffer towers, with freefall drop rigs, are being built at the new Indian factory. These purpose built towers are cutting edge technology and are unique in industry as well as India. They will focus solely on buffer performance and will test the dynamic performance of buffers under conditions of complete elevator failure. Jamie Pratt said that the new factory will enhance the company's international presence even further and present a number of opportunities as India continues the growth and modernisation programme.
"The opening of our India factory represents another huge step in Oleo International's impressive growth. We have supplied buffers to the country for many years but by developing a manufacturing presence in India, we can become a key strategic supplier to elevator manufacturers and installers and work closely with the relevant authorities to help raise the standards surrounding elevator buffer technology in India."