Siemens Avanto tram train crash protection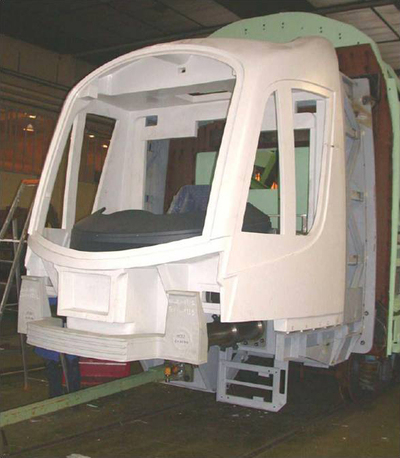 Project:
The Siemens Avanto is a low floor light rail (LRV) or tram. In Europe, The Siemens Avanto is principally sold to tram-train systems which, in whole or part, share their tracks with heavy rail trains. Siemens were looking to produce an effective crash protection system for the development of the Avanto tram train.
Brief:
To develop crash protection for the Avanto tram train
Solution:
Oleo produced a design in co-operation with Siemens, for two 3-stage parallel telescopic struts to carry a beam with anti climbing profile and buffing plates. This was done using Oleo in house design and test facilities through to final validation testing which was carried out at the client's test facility at SNCF.
Crash tests were undertaken at speeds of 8km/h with full recovery and 25km/h combining deformation stages to ensure that the solution complied with the client's specification and with all safety standards.
Compatible interfaces were established on the beam to ensure suitable operation on both mainline and intercity track traffic. The final solution included side buffers and central anti climbers.

Technical data as follows:
Reversible:
Gas-hydraulic capsule stroke 140mm
Capacity >76kJ
Max buffer force 600kN
Non Reversible:
Stage 2
Stroke >410mm
Max buffer force 600kN
Stage 3
Stroke >315mm
Max buffer force 1400kN
Total stroke >865mm
Total capacity >770kJ